Sapphire to Metal Seal
Sapphire Metal Brazing: IJ Research has long been known in the industry as a leading company of sapphire to metal seals.We call it as "Sapphire to Metal Seal".IJ Research uses sapphire as optical window as well as an insulator in a feed through.We believe that IJ Research is perhaps largest sapphire user in the US for hermetic seal applications,more precisely in brazing application.
This terminology "Sapphire to Metal Seal" we have been used has a history going back to the year 1988 when IJ Research brazed UV grade sapphire window for the US Navy arc detector project.
For medical application in recent years, we use sapphire and ruby as an electrical insulator for several implants.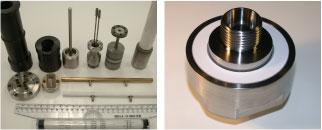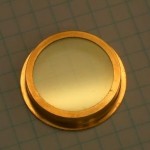 Please click for a PDF copy of the brochures,
Hermetic Seal
,
Metallization
,
Ceramic to Metal Seal
,
Sealing Glass List.