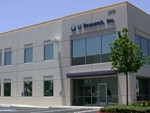 About IJ Research, Inc
IJ Research, Inc. is a manufacturing company of electrical feedthrough as well as opto-electronic windows along with various ceramic to metal seals, bonds and packages. IJ Research, Inc. has its business setup in the organization such that the company handles challenging projects from a concept design, development work, prototyping and finally to a volume manufacturing.
Starting our service in 1988, we have been involved in hundreds of new designs, material selections, evaluation and testing, prototyping and production responsibilities. Many of the hundred projects were all challenging in design, materials selection and scaled up production and the company currently carries out 5, 10, 15 and more than 20 years old projects in their established production stages while we are also carrying out new projects. Some are at very early stages of the projects and some are in their pre-production stages.
Our broad range service of such design assistance, material selection consultation, prototyping and production is what we offer to customers regardless what the application field is about. We cover all including medical, aerospace, defense, oil, telecommunication, etc. Regardless they are high level particle physics parts, neutrino research components, microwave windows, biomedical electrical connectors, optical windows or lenses, or any others such as for nuclear, x-rays, X band radar, etc.
Please contact us for any questions you might have on what we do in our business. Just one call or one meeting with our highly experienced Engineering could be all you may need for your objective.
We are a unique company in our service: handles challenging projects with less complicated approaches, required R & D service, consultation on required modifications on design, material selection, evaluation criteria, etc., on-time delivery and extremely low rejects from customers, operation with a strong sense of commitment,
IJ Research, Inc. is a brazing house of ceramic and metal and please contacts us using our corporate mainline, 1-714-546-8522 and/or [email protected] If you have an established design in place, please send your drawings to us for a prompt quote.